Rude is disbanded
Rude have decided to stop raiding due to the absurd amount of fucking terrible decisions made in BFA that have done nothing but add cancer to the game. Appreciate everybody who has been here in the many years we've been playing.
Read more about our Guild
Current progression
Uldir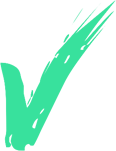 Battle of Dazar'alor


Crucible of Storms


After progression has ended, we cut down our main raid schedule based on how long it takes us to re-clear. In the last tier of the expansion we set up optional raids where appropriate to raid test on beta.